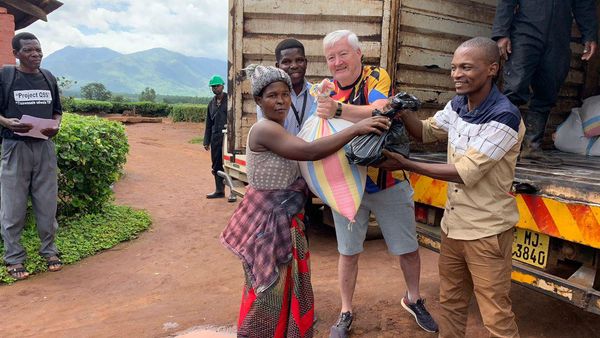 CLYCONE FREDDY INTERVENTIONS: EPM EMPLOYEES DONATE TO SURVIVORS
Last week our members of staff took their time to donate food and non-food items worth over K2,500,00 to the Cyclone Freddy survivors in Traditional Authority Njema in Mulanje district.
The staff reached out to 120 households from Nanchidwa, Tcherekere, Khabwiri and Phwera areas who mostly were smallholder tea growers under Thuchila Tea Association (TTA).
Leader of the initiative Salani Njaya who is the Out-growers Development Manager said EPM staff and directors contributedcash amounts ranging from K5000 to K250, 000 per person and clothes, shoes, and blankets.
"The initial cash contributions amounted to K1, 035,000 and EPM as a company supported us with another K1, 035,000 to make it a total of K2, 070, 000," said Njaya.
He said the money was used to purchase 60 bags of maize (which was milled into flour), sugar, soap, salt and soya pieces. "Each beneficiary household received 25 Kilograms of maize flour, 2 packets of sugar, salt, tablets of soap and packets of soya pieces plus some pieces of clothes, pairs of shoes or a blanket," added Njaya.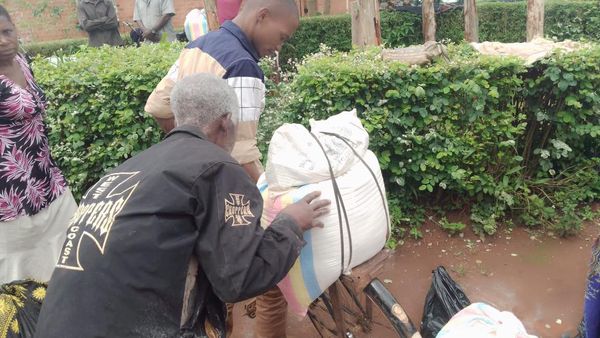 Speaking on behalf of EPM employees, Mr. Rabson Kachilele the Corporate Affairs Manager asked the beneficiaries to put to good use the donation and other donations that are being received from various individuals, government, non-governmental organizations and private companies.
TTA Board Chairperson Mr. Dickson Nyalungwe, thanked EPM employees for the donation describing it as an indication of good working relationship between TTA farmers and EPM employees.