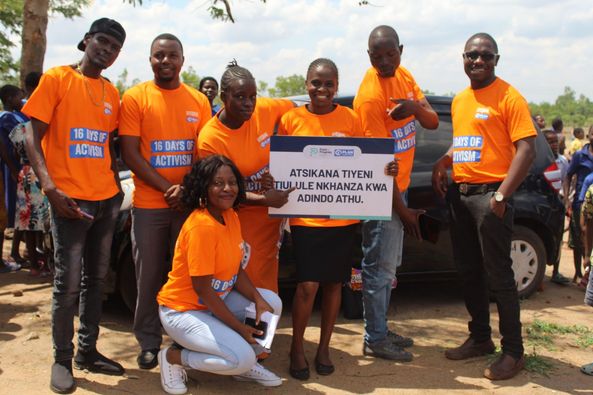 16 DAYS OF GENDER ACTIVISM
The District Gender Office in Mulanje has hailed Eastern Produce Malawi (EPM) Limited for the seriousness it is showing in implementing gender equality and equity in all its subsidiary estate companies.
Mafunga Jamu who is the District Gender Officer said on Wednesday that by creating offices Gender and Welfare Officer and Grievance Officer currently occupied by women, EPM has demonstrated its zeal to fight against gender related discriminations at the company.
He said othercompanies need to emulate this.
Mafunga's sentiments are coming at the time Malawi and the rest of the world are commemorating 16 Days of Gender Activism.
EPM has in recent years been recruiting and promoting women in various managerial and leadership positions as it strives to improve gender balance in the company. #epm #bettercommunities #malawitea